Use inspection of flash butt welding machine:
1. Before using the flash butt welding machine, check that the rated voltage is consistent with the power supply voltage winding (380 v or 380 v), and check that the terminal connection is correct. If this is the first run or stop flash butt welding machine used for a long period of time before using a 500 v giant ohmmeter, measuring the insulation resistance of the winding core together with ohm should not be less than 0.5 meters.
2. The primary and secondary sides of the flash butt welding machine must be reliable with nuts, copper handles and closely related cables. If the contact is not good, bolts, nuts and ring lugs. Therefore, after a period of operation of the welding machine, it will come into contact with the clean, surface oxide layer bolts connected to the fine emery cloth.
3. Flash butt welding electrode and for a long time, should avoid operation to prevent the welding part of the welding machine.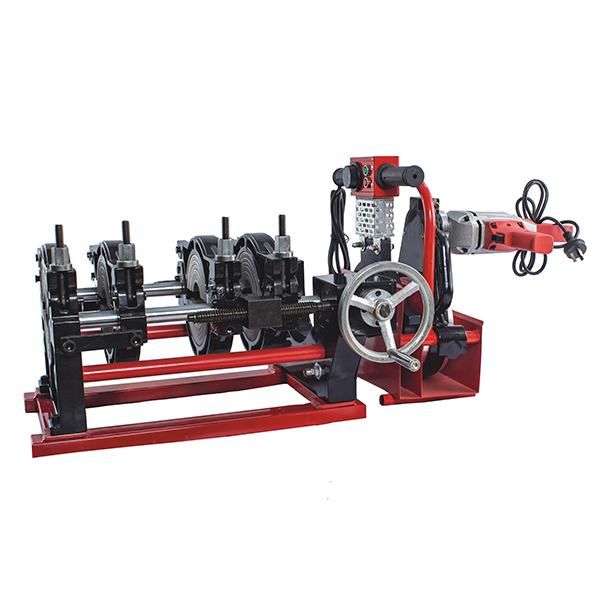 4. The working place of flash butt welding machine should be kept dry and well ventilated. Move the welding machine and cut off the power supply. Welding machine welding method without using underwater towing cable method, such as sudden power failure, cut off the power supply.
5. If you need multiple flash butt welding machines to work at the same time, it should evenly use the three-phase welding machine and three-phase load balancing.
Zhejiang Cheng hong machinery co., LTD is a professional engaged in PE, HDPE, PPR thermoplastic piping engineering machinery manufacturers, with advanced technology, practical function, the product through the CE certification, by country, customers at home and abroad.Within the scope of zhejiang province is the largest of the welding.
The company strictly implements enterprise standards (CH series hot-melt pipe butt joint machine Q / ZJCH 002-2017; plastic pipe hot-melt butt joint Q / ZJCH 001-2017). The products have been tested by the national authority, and the mechanical properties are rationalized The health indicators all meet the requirements of relevant standards. In the face of new challenges and opportunities in the new century, the company will vigorously promote technological innovation and continue to exceed itself; adhere to the purpose of people-oriented, quality first, reputation first, and supporting services, and actively participate in international and domestic competition Strive to improve the living environment of human beings.