Spot welding electrode determines welding quality
The material used to make the electrode has sufficient electrical conductivity, thermal conductivity and high-temperature hardness, and the structure of the electrode must have sufficient strength and rigidity, as well as sufficient cooling conditions. In addition, the contact resistance between the electrode and the workpiece should be low enough to prevent the surface of the workpiece from melting or alloying between the electrode and the workpiece surface.
Spot welding electrode is an important part to ensure the quality of spot welding. Its main functions: 1. Conduct current to the workpiece; 2. Transfer pressure to the workpiece; 3. Quickly dissipate the heat in the welding zone.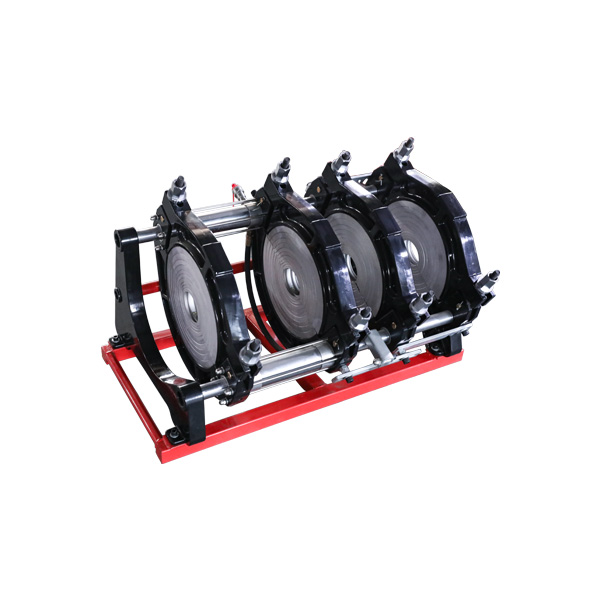 Based on the above-mentioned functions of the electrode material used by the spot welder, it is required that the electrode material has sufficient electrical conductivity, thermal conductivity and high-temperature hardness, and the electrode structure must have sufficient strength and rigidity, and sufficient cooling conditions. In addition, the contact resistance between the electrode and the workpiece should be low enough to prevent the surface of the workpiece from melting or alloying between the electrode and the workpiece surface.
Electrode materials are divided into four categories according to my country's aerospace industry standard HB5420-39, and there are three commonly used categories:
1—High conductivity, medium hardness copper and copper alloys. This type of material mainly achieves its hardness requirements through cold work deformation methods. It is suitable for making electrodes for welding aluminum and aluminum alloys, and also for spot welding of coated steel plates, but its performance is not as good as that of Type 2 alloys. Type 1 alloys are also commonly used to make non-stressed or low-stress conductive parts.
2—It has higher conductivity and higher hardness than Class 1 alloy. This type of alloy can meet its performance requirements through a combination of cold work deformation and heat treatment. Compared with Type 1 alloys, it has higher mechanical properties, moderate electrical conductivity, and strong resistance to deformation under moderate pressure. Therefore, it is a universal electrode material and is widely used for spot welding of low carbon. Steel, low-alloy steel, stainless steel, high-temperature alloy, copper alloy with low electrical conductivity, and coated steel. Class 2 alloys are also suitable for manufacturing various conductive parts in resistance welding machines such as shafts, clamps, table plates, electrode chucks, and arms.
3—The electrical conductivity is lower than that of Type 1 and Type 2 alloys, and the hardness is higher than that of Type 2 alloys. This type of alloy can meet its performance requirements through heat treatment or a combination of cold work deformation and heat treatment. This type of alloy has higher mechanical properties and wear resistance, high softening temperature, but low electrical conductivity. Therefore, it is suitable for spot welding parts with high resistivity and high temperature strength, such as stainless steel and high temperature alloys. This type of alloy is also suitable for making various force-carrying conductive components